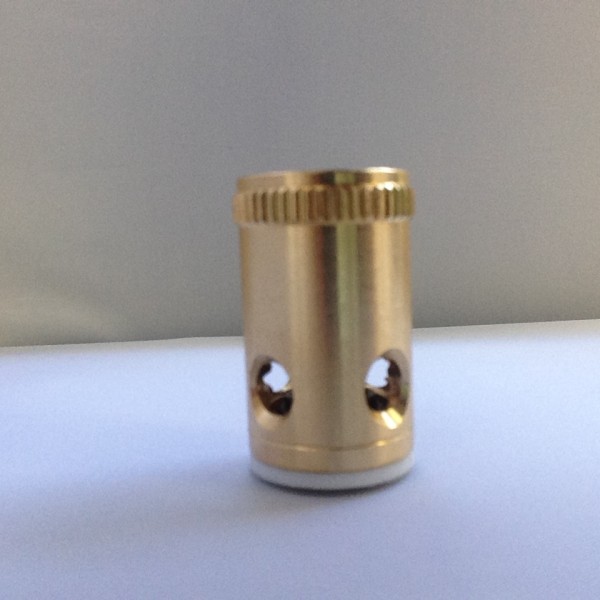 T&S Brass Barrel without Monel Seat – Cold
Traditional T&S Brass Barrel machined to use a common 1/2 x 20 Monel seat for increased durability. Seat is not included.
Product Description
Commercial kitchens constantly use their faucets, and that means parts wear out fast. Barrels don't last long and constantly changing them costs time and money. Our T&S barrels are designed to last longer.
Our barrels are tapped to take a ½ x 20 Monel seat rather than using a built in seat made from the same soft brass as the rest of the part. This allows the washer to press against a more resilient surface. This also allows for less expensive replacement parts (which means happier customers).
Replaces:
T&S Brass 000788-20 (called a Removable Eterna Insert)
T&S Brass Model 064L
B-21K (T&S Kit includes hot and cold barrels)
51000078820 (Webrestaurant.com part number)
432077 (Central Component Company lead free)
432207 (Central Component Company previous leaded version)
4XKN2 (Grainger)
AB25-0066H (Kissler when packaged in a bag)
AB725-0066H (Kissler when packaged in a clam)
Compatible with:
T&S Brass 000811-25 (part number for washer stem)
T&S Brass 005960-40 (part number for the complete stem, barrel, and nut)
T&S Brass 002714-40 (part number for the complete handle, stem, barrel, and nut)
We recommend Monel to reduce the frequency of replacement. You can read more information on Monel on our FAQ page and see why we recommend it for parts that see heavy wear.